A closely followed technical analyst says that Ethereum (ETH) and the broader altcoin markets are set for an unexpected macro move to the upside.
The pseudonymous analyst known as TechDev tells his 403,000 Twitter followers that several different metrics are suggesting that crypto markets have bottomed out and are setting the stage for the next run-up.
TechDev shares a chart that appears to show the altcoin market cap, plus Litecoin (LTC) in its Bitcoin (BTC) pair (LTC/BTC) forming bullish structures while the US dollar index (DXY) and Bitcoin dominance show weakness all at the same time.
"Altcoin cap, DXY, BTC dominance, and LTCBTC offer clues on the broader market cycle position."
The popular analyst also argues that Ethereum is showing strength against Bitcoin, further suggesting an incoming bullish chapter for altcoins. He shares an ETH/BTC chart with three-week candles that appears to show the relative strength index (RSI) potentially breaking out of a downtrend
"ETH/BTC 3W
Macro bullish altcoin chart."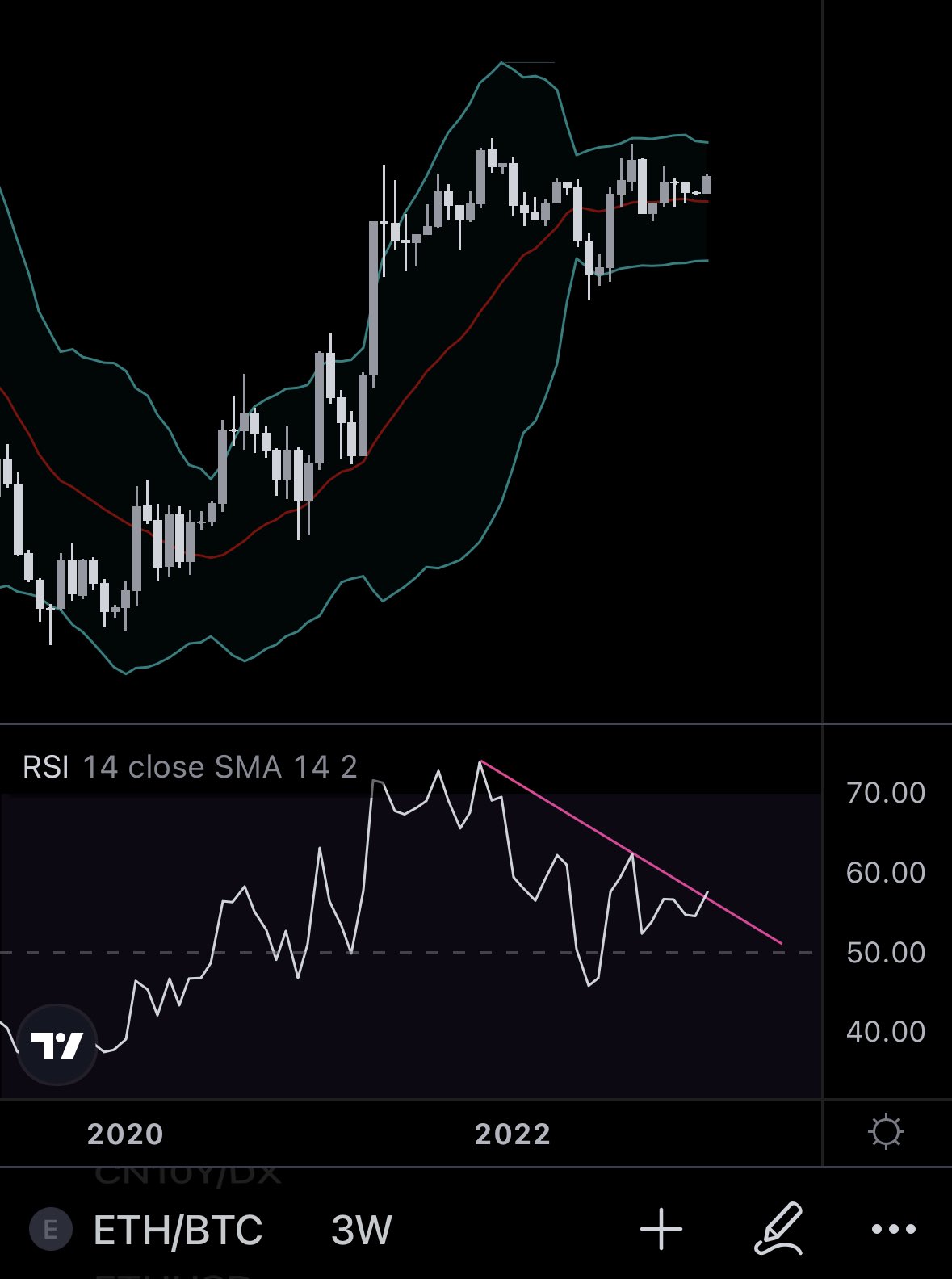 TechDev says there's a potential dropoff in Tether (USDT) dominance. USDT dominance is often inversely correlated with crypto market moves as traders may sell their stablecoins for riskier crypto assets during bull runs and buy them back during bear markets.
According to the analyst, stablecoin dominance is "on a cliff", suggesting that the crypto market cap could see an influx of buy pressure.
"Things are coming."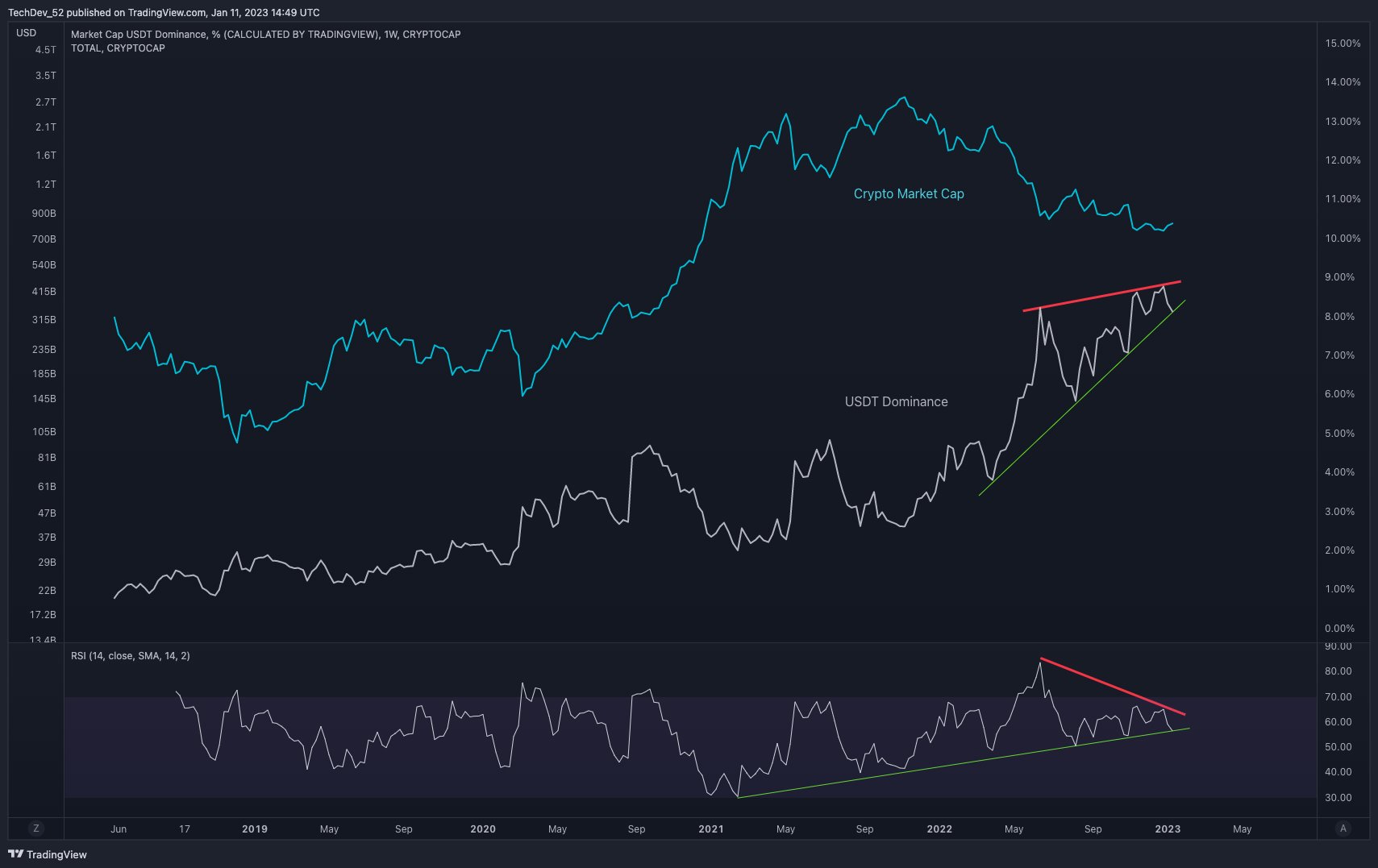 Says the analyst,
"In my opinion, there is a strong chance the majority is about to be caught offguard by this next altcoin move."
Generated Image: Midjourney


Read the full article here